2005 -06 - 04
ÅKERSTEDT HAR GJORDT EN BATCH AVGASVENTILER TILL KAPU 1.5 CC. MOTORER.
Dom är små, som allt i 1.5 cc. Skall bli intressant att se om ventiler löser horsningsproblemet för de små lika väl som för 10 cc. bilarna.
P.A.Åkerstedt has made a batch exhaust valves for Kapu 1.5 cc. engines. They are small as everything 1.5 cc. Will be interesting to see if valves solves the horsing problem as well as they did for 10 cc.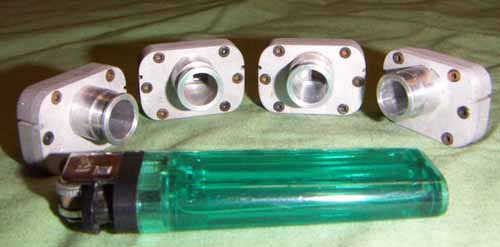 Mats Böhlin, uppfinnaren av avgasventilen, har också gjort en batch 1,5 avgasventiler, men för AFA.
vikt 12,2gr 26x21mm
Har även några som går att anpassa till andra 1,5:or
m.v.h.
Mats Böhlin
Bolindervägen 50
S-176 74 JÄRFÄLLA
Phone home: +46 (0) 8-583 503 12
Mobil +46 (0) 70-429 84 59
e-mail home: mats.bohlin@chello.se
Take a look at www.speedmodelcar.com